My SpaceFarmers Dashboard
The SpaceFarmers Dashboard is your personal control room; this is where you can see your farmer specific information.
The general dashboard information displays your general farmer info, as well as your ETW, current personal effort and the pay-out adress you specified to the pool.
Here you will find the following tabs: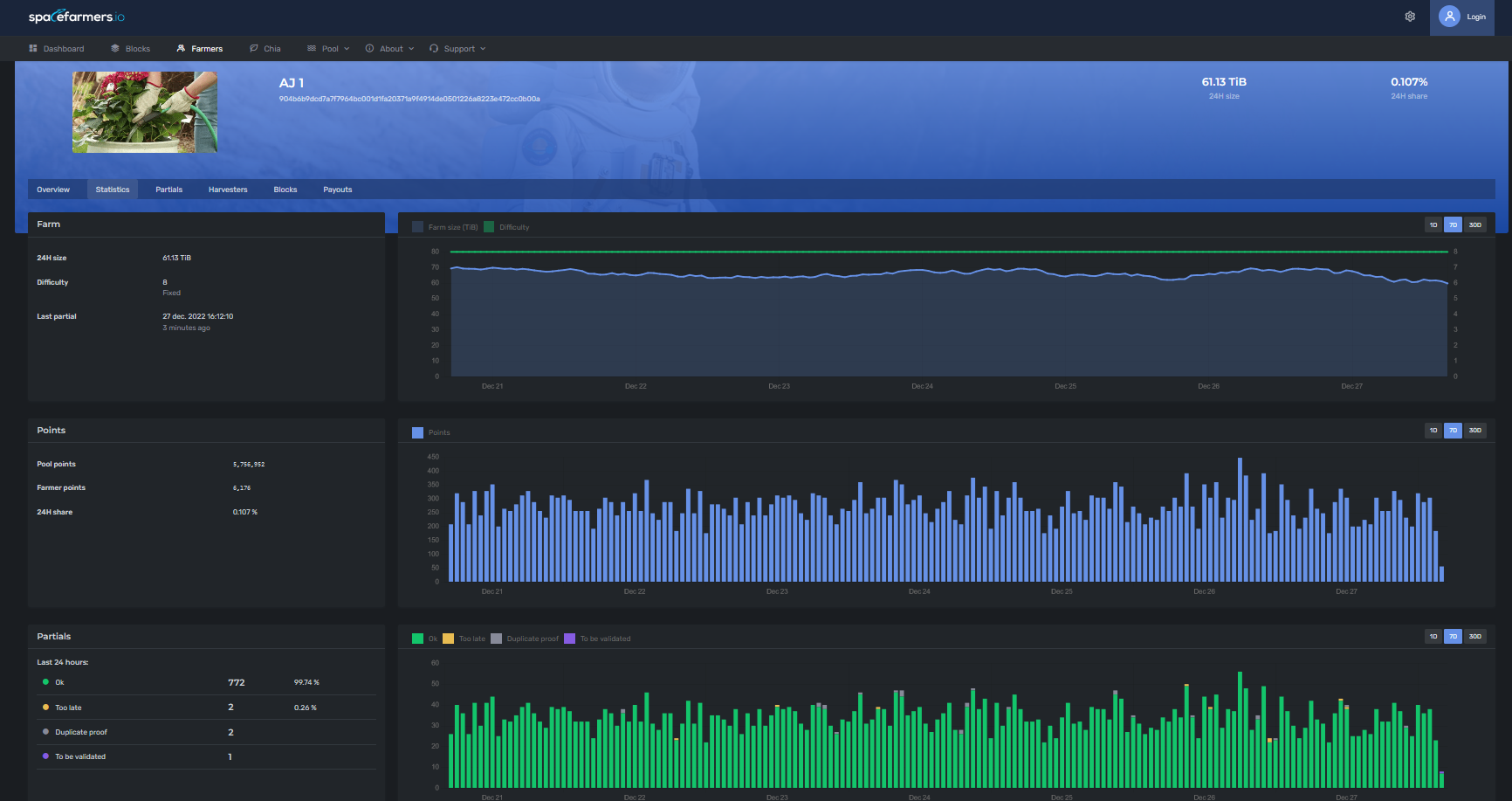 Having trouble logging in to your dashboard? Follow these instructions.
poolinfo/dashboard.txt · Last modified: 2022/12/27 16:58 by vleesbanaan
---